east coast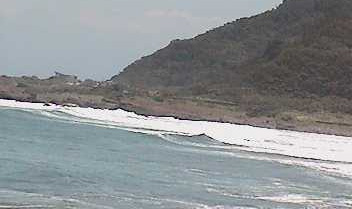 Bob stayed the night at Dashi to try to get some earlies...here's his story:
Actual surf was better than the picture…but mostly closing out. Nobody was stupid enough to join me in the line up. Woke up this morning for dawn patrol and the swell had dropped in half…..that was a short swell window…
Total Driving time: 4 ½ hours round trip (drove from Jinshan to Toucheng and back to Dahshi and finally got in the water).
Total Surf time: 2 ½ hours (2 sessions)
Other alternatives: would have been better off surfing in the DumbSuay River.
Overall Rating: another priceless Taiwan driving experience